AEROFUGIA UAVs Welcome the Returning Crewed Spaceship Shenzhou-XII!
2021.09.17 Share
Author:AEROFUGIA

At 13:34 on September 17, 2021 BJT, the returning capsule of Shenzhou-XII crewed spaceship successfully landed at Dongfeng landing site. The astronauts Mr. Nie Haisheng, Mr. Liu Boming and Mr. Tang Hongbo safely left the capsule in good physical conditions, marking that China had a great success of the first manned aerospace mission of the space station.
Start of landing with opened parachute
It was also the first search and recovery mission of crewed spaceship at Dongfeng landing site. The search and recovery team of Jiuquan Satellite Launch Center was well prepared for the perfectly success of capsule search and recovery.
The area of Dongfeng landing site is ten times of that of Siwangzi Banner landing site
Located in the Badain Jaran Desert, the Dongfeng landing site covers an area of about 20,000 sq.km, ten times larger than that of former Siwangzi Banner landing site. The expanded search scope and harsh and changeable weather in the region make it harder for the coverage and quality of communication at the site.
Helicopter + UAV to form multi-level air search force
In search of returning capsule, the air force team is often the first to arrive at the field. For a successful journey, the search and recovery team was, in addition to existing helicopters, further equipped with AEROFUGIA's AOSSCI XC-25 dual-probe UAVs to form multi-level air search force.
MR. Li Guofei, commander of UAV of Shenzhou-XII search and recovery ground team said,
"A helicopter is expected to take off sucessfully under normal circumstances, but we still prepared a dedicated UAV plus well-trained human-drone combination, which acted as a backup in case of helicopter's failure to takeoff so as to quickly set out and find the target."
Service of AEROFUGIA's ground station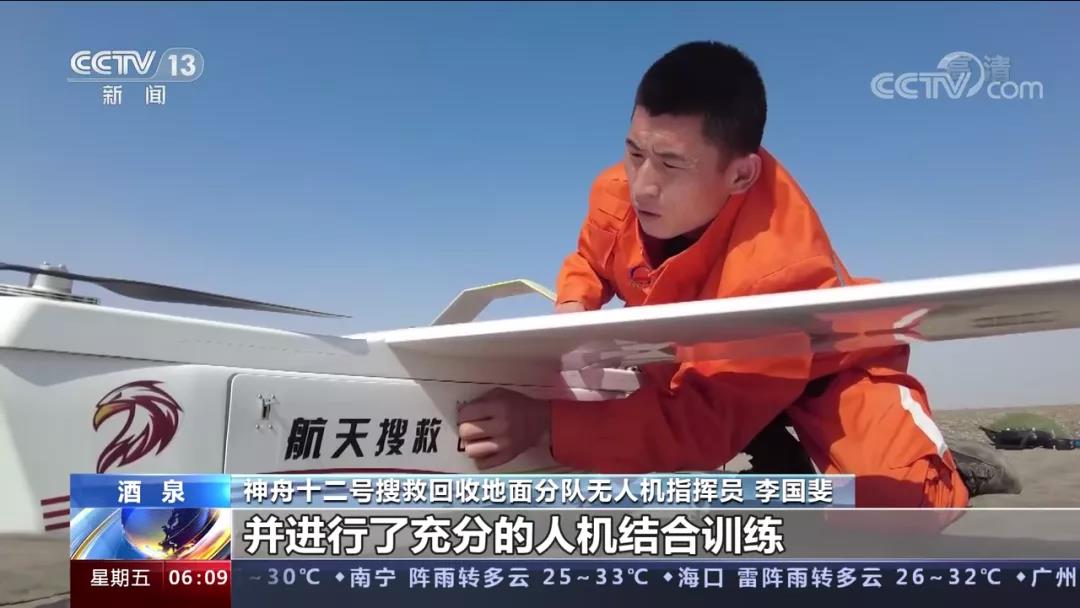 Well-trained human-drone combination
On December 17, 2020, AEROFUGIA's XC-25 dual-probe UAV joined the search of Chang'e-V capsule. Through four hours of search in a wide range of target area, it helped create a comprehensive air search system.