WNEVC 2021 | AEROFUGIA Shares New Strategy of Future Urban Logistics & Mobility
2021.09.17 Share
Author:AEROFUGIA

On September 15-17, 2021, the third World New Energy Vehicle Congress (WNEVC 2021) was held in Haikou, Hainan Province, which was co-organized by China Association for Science and Technology, Hainan Provincial People's Government, Ministry of Science and Technology, Ministry of Industry and Information Technology, Ministry of Ecology and Environment, Ministry of Housing and Urban-Rural Development, Ministry of Transport, State Administration for Market Regulation, and National Energy Administration.




Around the "Comprehensively Promoting Marketization, Accelerating Cross-industry Integration, Jointly Achieving Carbon Neutrality", the event was attended by nationwide delegates from governments, industry, academia and research institutes.

Under the title of "New General Aviation – New Strategy of Future Urban Logistics & Mobility", Mr. Xue Songbai, Director of Technological Research and Development of AEROFUGIA, presented the concept of urban air mobility (UAM) and shared the outlook on flying cars in the scenarios of logistics & transport, contingency reaction, urban mobility, etc.

Xue Songbai, Director of Technological Research and Development of AEROFUGIA




AEROFUGIA always upholds the strategy of new general aviation and its Transition TF-1 has passed the airworthiness certification by FAA. By collaborating with Volocopter, the company actively explores UAM and develops 3D smart mobility in a sustainable manner.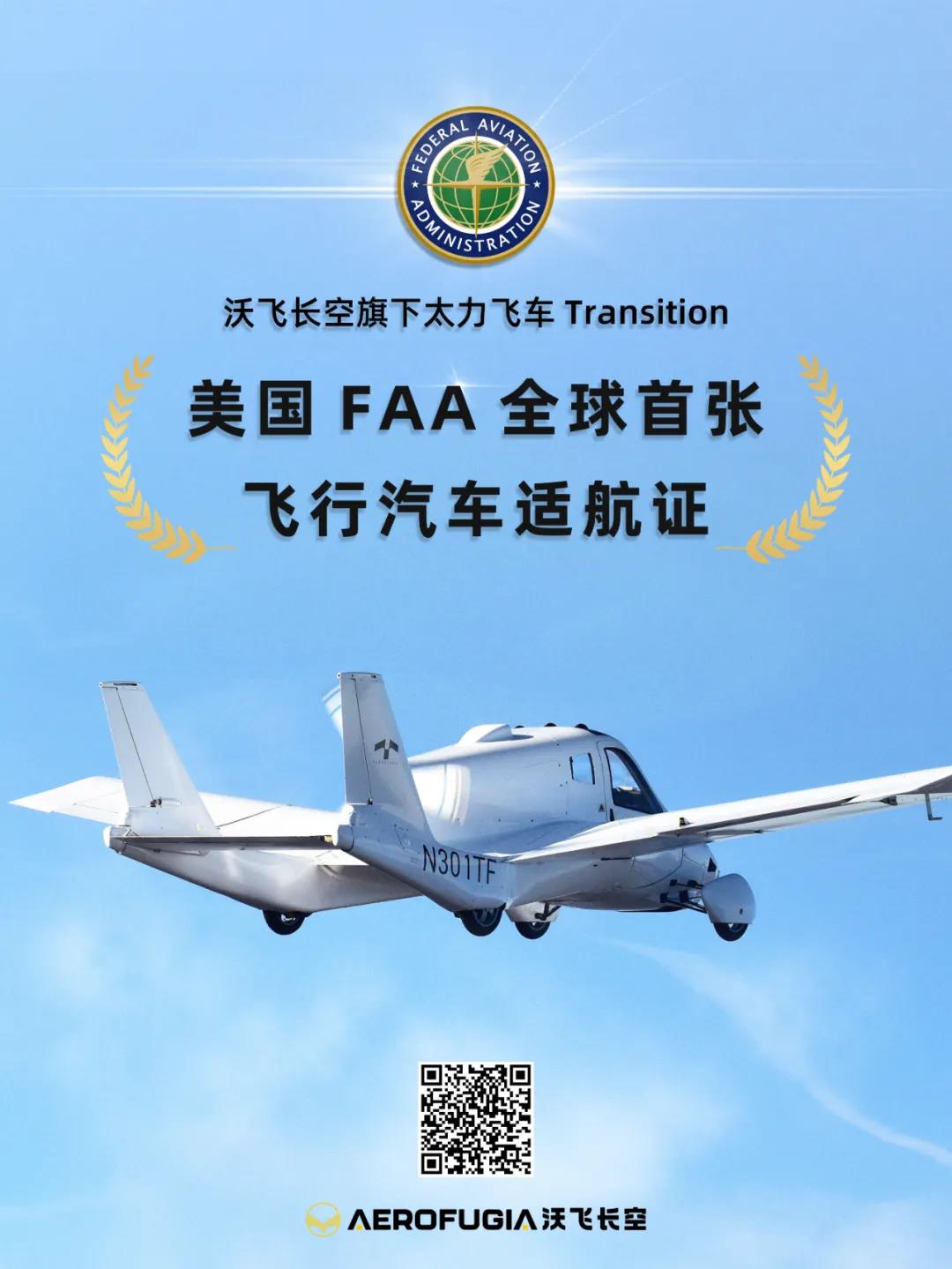 Driven by electrified and intelligent development of global vehicle industry, the cross-sector penetration and integration of vehicle and aviation technology turns out to be a general trend of the new round of sci-tech and industrial revolution. Serving as a novel transport mode for future urban air transport and mobility, the flying car has attracted worldwide attention of inventers.
Mr. Xue believed the flying car will firstly be applied in the sector of logistics and transport. Its research and development is mainly dependent on the highly reliable power with excellent performance, the safest energy carrier of high energy density, the advanced intelligent and human-oriented control, and the inclusive and evolvable airworthiness regulations.
The present concept of flying cars has three characteristics:
First, electric-driven propoerty: a flying car is advantaged by higher environmental-friendly performance, fewer parts, easier management, less cost,lower noise, etc., when compared with the engines
Second, the ultimate target of automatic pilot: a flying car requires no professional pilot, making its application more convenient.
Third, vertical takeoff and landing operation: a flying car is less demanding for the dedicated infrastructure like runway, implying more extensive application scenarios.
Themed with "Welcome to the Future", MR. Christian BAUER, Volocopter CEO, showed the audience Volocopter's strategic thought, industrialized layout and excellent business model and case on carrying people and goods by flying cars.
Christian BAUER, CEO of Volocopter
AEROFUGIA will further strengthen its international exchange and cooperation to expedite the integrated development of intelligent aircrafts with energy, transport, information communication and other sectors, and realize its commercialized breakthrough.