Fantastic! Emergency Drill against Oil Spillage on Jialing River is Like a Movie!
2021.11.18 Share
Author:AEROFUGIA

It was emergent! How could AOSSCI UAV get over it? Let's find the answer at the site of "Guardian of Tianfu—Multi-target Comprehensive Emergency Drill for Sudden Ecological and Environmental Incident in Jialing River Basin in the Context of COVID-19 Prevention and Control in 2021".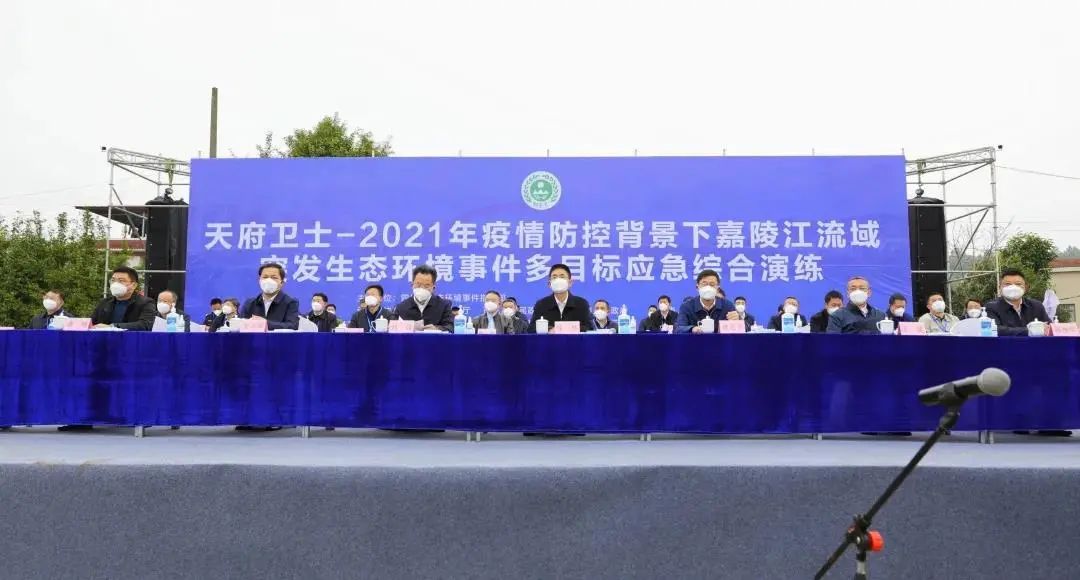 The drill was hosted by Sichuan Provincial Headquarters for Ecological and Environmental Incidents, and co-organized by Department of Ecology & Environment of Sichuan Province and the municipal governments of Nanchong, Guangyuan and Guang'an.
The drill was attended by Mr. Chen Wei, Vice Governor of Sichuan Province, Mr. Xu Zhiwen, Deputy Secretary-General of Sichuan Provincial People's Government, Mr. Wang Bo, Secretary of Party Leadership Group and Director of Department of Ecology & Environment of Sichuan Province, Commander-in-Chief of Sichuan Provincial Headquarters for Ecological and Environmental Incidents, and the leaders of its member units. The commander-in-chiefs of the headquarters for ecological and environmental incidents of all the 21 prefecture-level cities and their counties (cities and districts) and member units watched the drill via video.
The ecological protective screen is of great strategic significance
Sichuan Province starts environmental emergency response
"The drill was entirely performed on the mainstream of Jialing River with a flow velocity of 3m/s, this is the biggest difference from the previous drills. The situation became even more dangerous due to the flood disaster, which well tested the capability of environmental emergency response."
The section of Jialing River within Sichuan has a total length of 796 km. As a major source of drinking water for a dozen of cities i.e. Guangyuan, Nanchong and Guang'an and their governing counties and districts, building the ecological protective screen is of great strategic significance.
Disaster is the order, and drill is the actual combat! The member units of ecological and environmental incidents all rushed to the site and started rescue operation.
Application of AOSSCI XC-25 Dual-probe UAV
Demonstration of the air emergency response power
The drill was featured with "Actual Combat, Emergency Coordination and Technological Support". With respect to the technological support, the drill applies over 20 large-size engineering equipment such as marine safety administration vessels and water tower fire engines, and over 30 sets of high-tech emergency equipment such as fixed-wing and multi-motor UAVs, unmanned vessels and spillage recovery robot that demonstrated the proficiency of modern emergency response.
Mr. Chen Wei, Vice Governor of Sichuan Province and his team checked XC-25 dual-probe UAV
After the occurrence of incident, AOSSCI XC-25 dual-probe UAV, by immediately responding the order of emergency command center, arrived at the site to monitor the whole situation from the air, transmit the image data and GPS coordinates in a real-time manner, and determine the scope and surrounding environment of spillage area. Upon the real-time transmission of site images, all the relevant organizations took immediate actions sucessfully:
1. Saving trapped people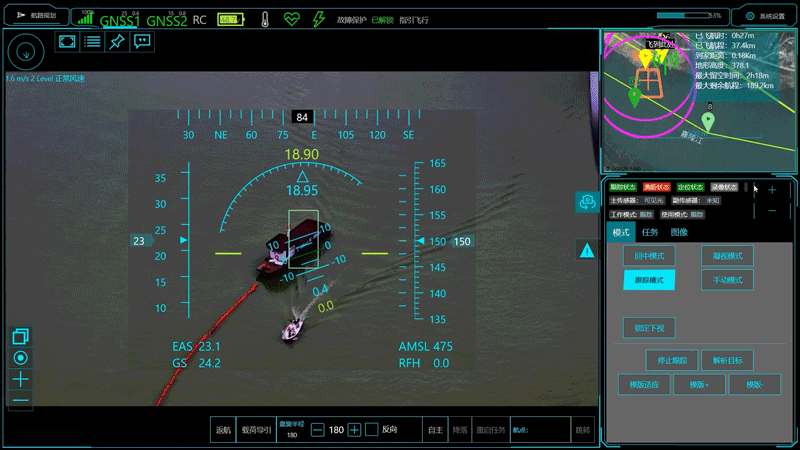 The fire assault boat rushed out to save the trapped people.
2. Cutting off source of pollution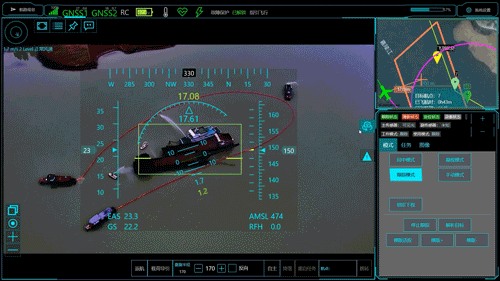 The rescue team quickly set up more than four oil booms, closed the gate of hydropower station to control the water flow, and made use of the spillway gates to build an activated-carbon filtration wall at Shaxi hydropower station to prevent further spread of pollution.
3. Constraining pollution spread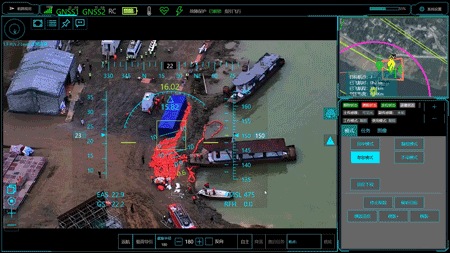 The monitoring staffs analyzed the pollutants and peak trends. The headquarters mobilized heavy machinery to excavate collection tanks along the river to recover the spilled diesel.
The six-tier interaction mechanism of province, city, county, community, village and enterprise yielded immediate effect that after 32 hours the water quality of all tap water plants along the Jialing River were up to standard with no pollutant detected. The damage of sudden environmental incident had been well controlled and eliminated to the maximum extent in the shortest time.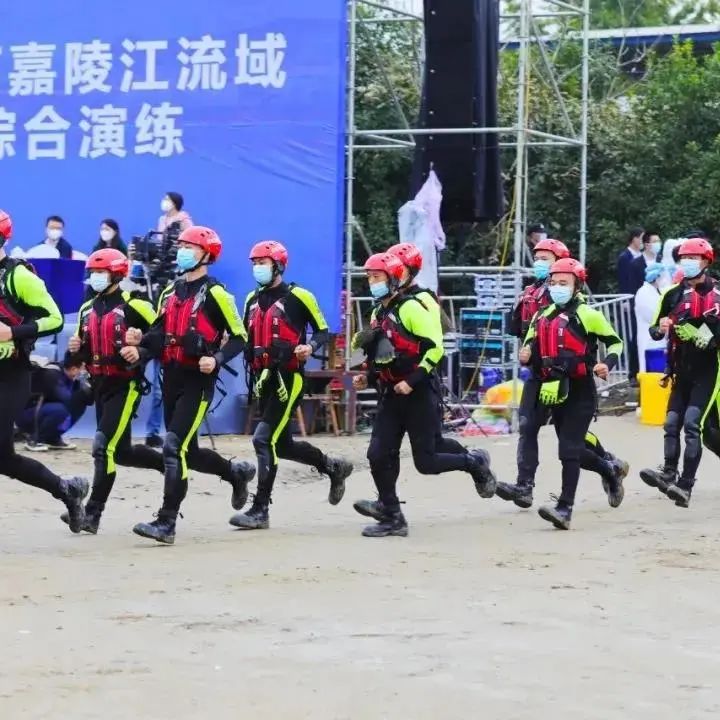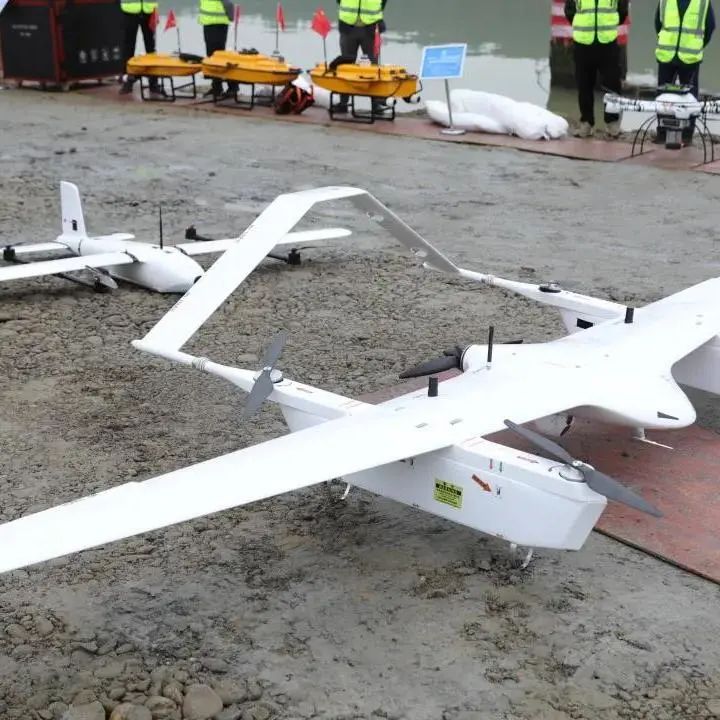 Securing ecological and environmental safety during flood season
Solution for environmental emergency response
The environmental safety involves major responsibility and arduous tasks while environmental emergency response is a huge complex system. Only by improving the ability of emergency response with preparedness in drills can we effectively handle environmental emergency cases. AOSSCI UAV plays a significant role by its flexibility and real-time advantage in the emergency management system.
With a quick start, it immediately arrived at the site for investigation.
Fast and convenient assembling within 2 minutes
Vertical takeoff and landing beyond the terrain
All at sight by wide-scope monitoring in the air for a long time
4-6 hours extra long endurance with holistic real-time data of rivers and lakes
HD 30X optical zoom for precise target lock
Large-scale interaction and high efficiency of concerted actions of all participants
Real-time transmission of images to ensure synchronous information delivered to all participating units
Centralized leadership, unified command, flexible response and efficient operation
AEROFUGIA has participated in many emergency rescue missions like flood disasters and oil spills, giving full play to the advantage of UAV technology and rescue solution, and actively providing service and support for disaster prevention and relief.
In July 2021, AEROFUGIA joined the rescue mission of extraordinary storm and flood in Henan Province, and provided support to disaster monitoring and post-disaster reconstruction for the cities of Zhengzhou, Xingyang, Xinxiang, etc.
In December 2020, AEROFUGIA joined the "Action in Tianfu–Emergency Drill for Sudden Environmental Incident in Yibin Section of Yangtze River Mainstem 2020" and performed 3D survey for oil pollution along the river to guarantee the success of drill action.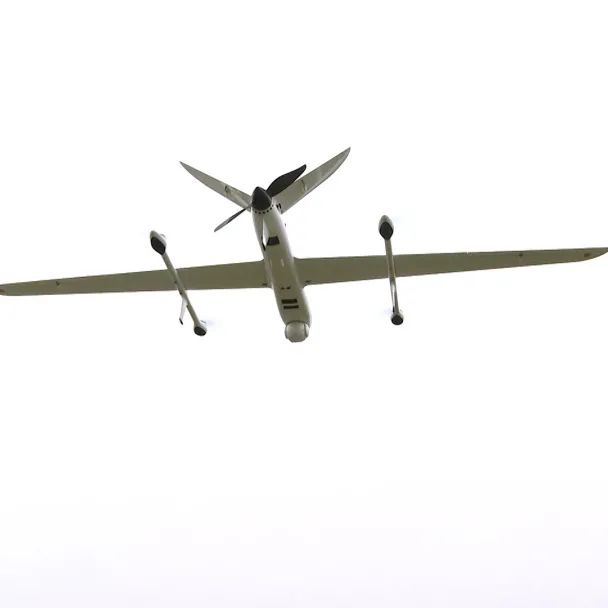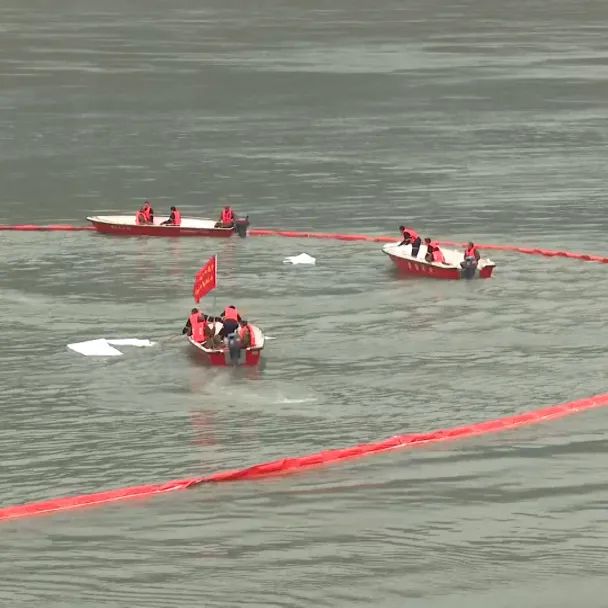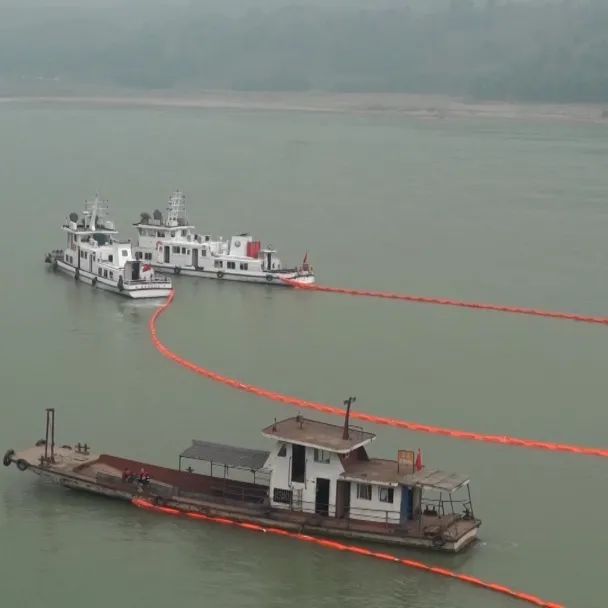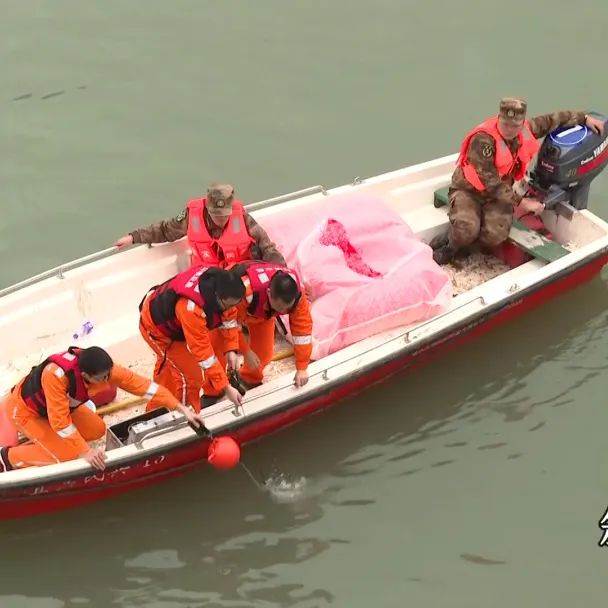 The excellent performance of AOSSCI UAV in the emergent and complex circumstance was highly appreciated by the drill staffs that fully proved the effect of emergency equipment.
During the environmental patrol inspection, "UAV + multi-spectrum" can automatically classify water ranges, analyze river pollution, monitor water eutrophication and black and odorous water, and identify suspected sewage outlets. "UAV + airborne SAR" can monitor the surface oil spillage and sea ice.
Technology empowers law enforcement, and UAV contributes to higher efficiency. AEROFUGIA will constantly improve the efficiency of joint response to sudden environmental cases and accumulate experience of environmental emergency response.